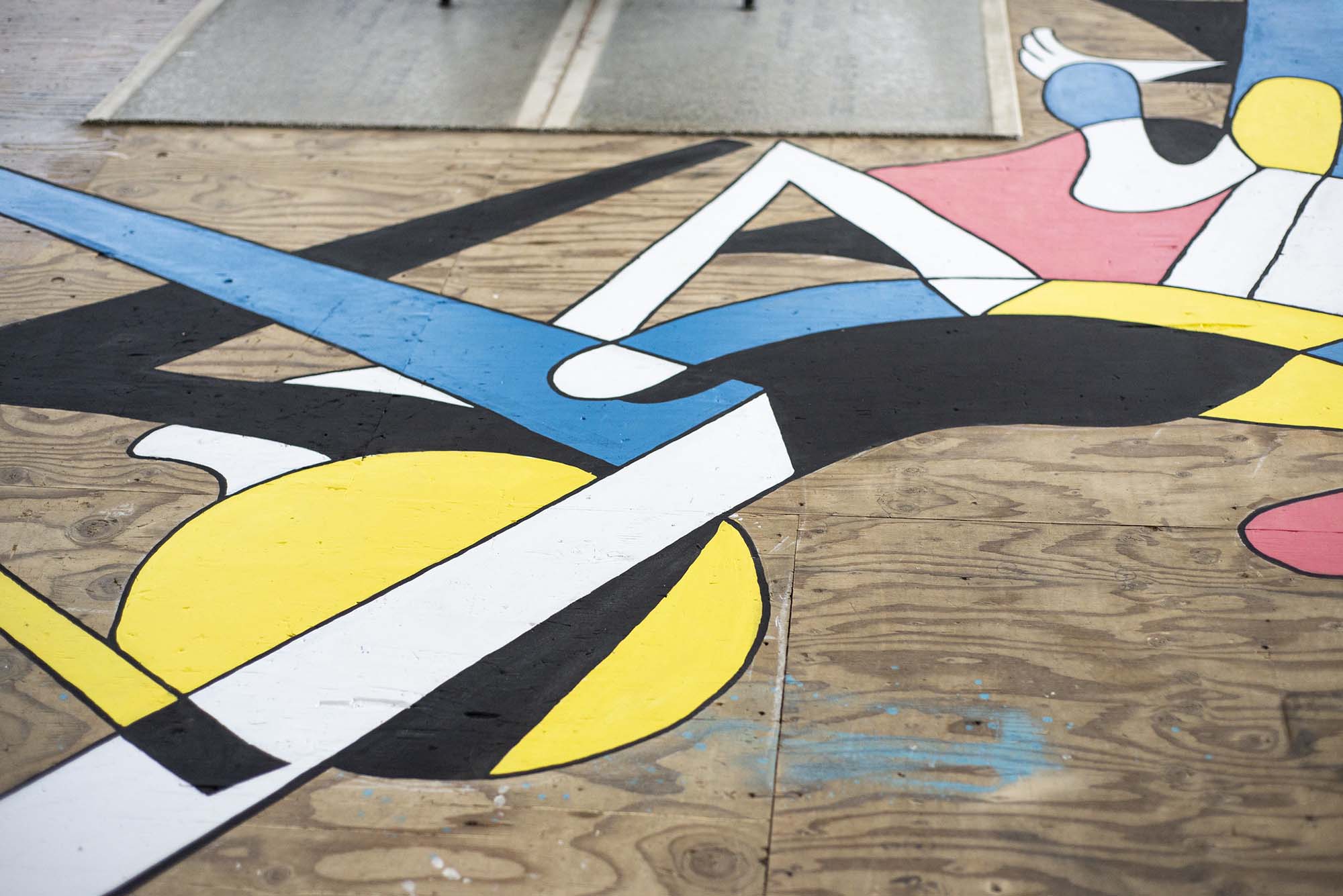 Close up shot of the hand painted art installation.
Powers Construction Art Installation on Salt Spring Island
A short film about a conceptual artist creating an artwork for his friend and client. Conceptually the artwork was based on the clients two children, one an 8 year or skater, and the other a stuffy loving maniac (clients words).
Art: Chairman Ting, Assisted by Aiken Lao
Video and Timelapse : Andrew Latreille
Video Edit: Jevan Crittenden
House Contractor: Powers Construction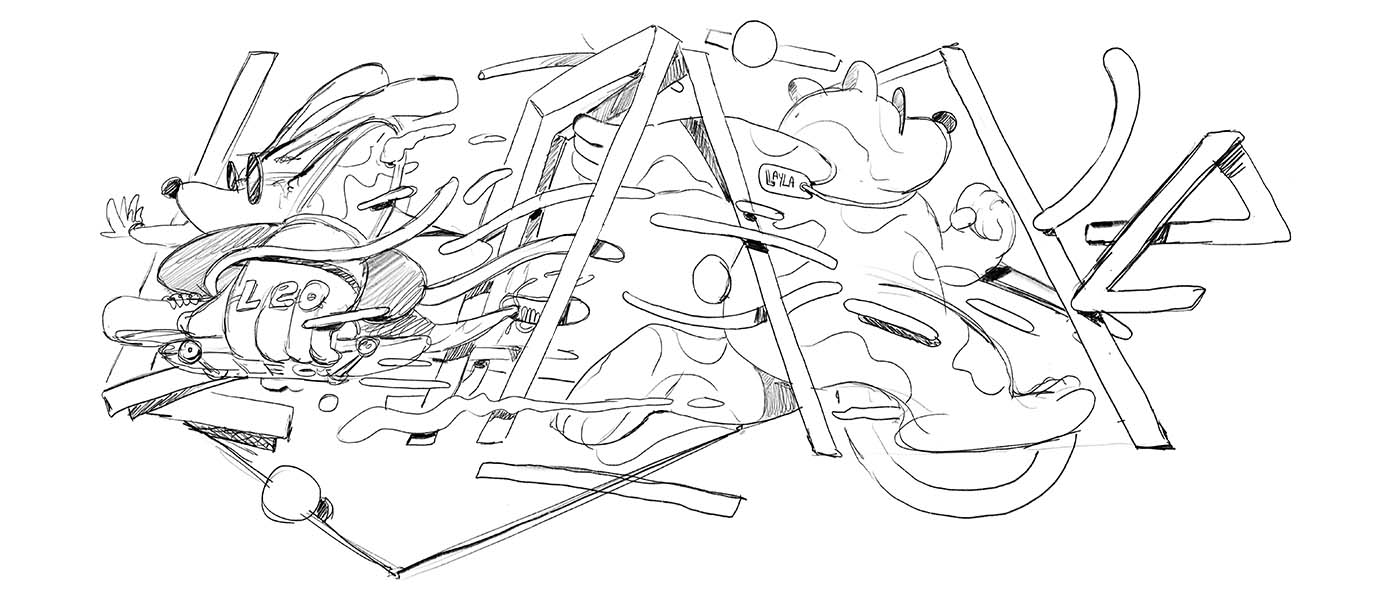 Stage 1. The rough pencil sketch for creative development.
The rough organic stage during concept development.
Stage 2. The inking of the approved concept.
Inking in the clean lines once the creative is approved and before applying colour.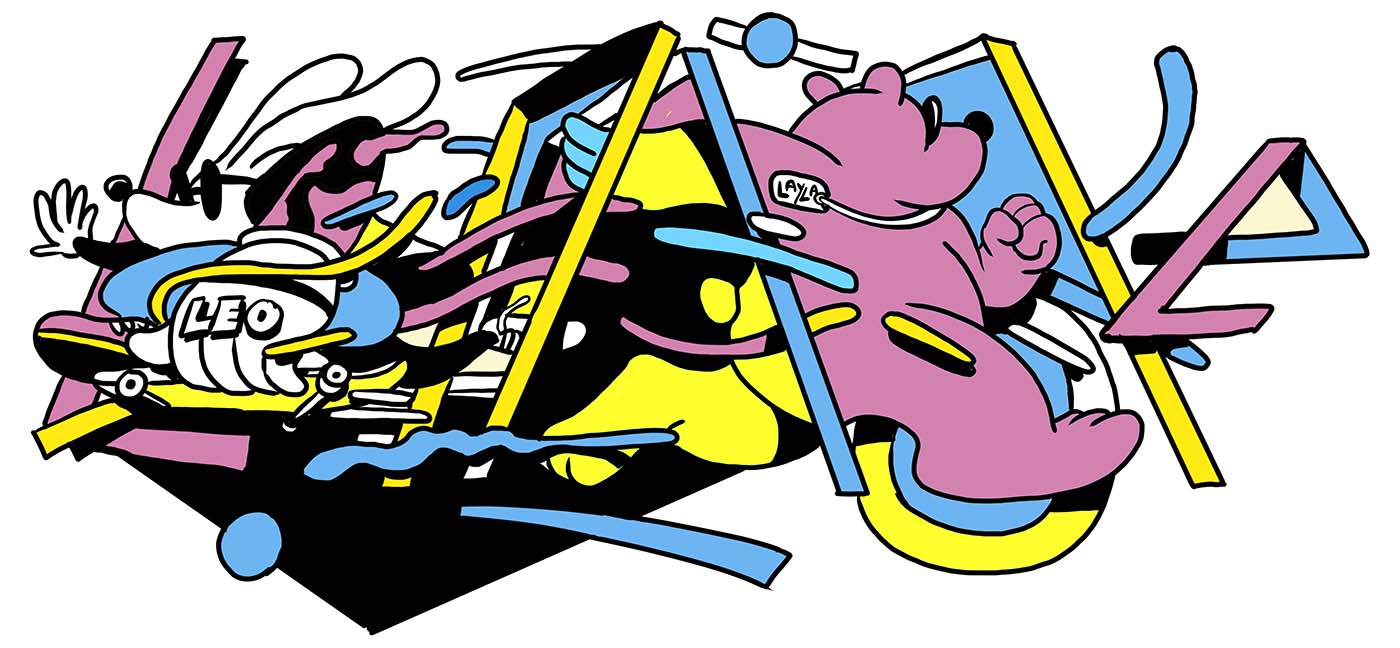 Stage 3. The colouring stage.
Once the inking is done, colour is applied to figure out the final look and colour palette.